Platinum Level - $15,000
This level is perfect for companies that want to increase their voice with NSA's leadership.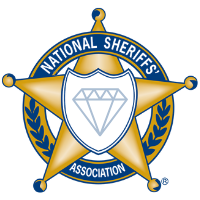 As a Platinum Partner you will receive valuable access to NSA's leadership. Your company will be invited to a private reception annually that allows you to create strong personal relationships with the decision makers of the organization.  This partnership level gives your company increased exposure within the association with discounts on booth spaces at each conference as well as other marketing offerings. This level is perfect for companies that want to increase their voice with NSA's leadership. 
Reception with NSA Board of Directors and Staff
As a Platinum Partner, you receive an invitation to join a private reception at NSA's Annual Conference hosted by the NSA Board of Directors and NSA Staff. This event is restricted to Diamond and Platinum Level Corporate Partners only. The reception is an informal gathering that offers you the opportunity to interact with NSA decision makers and staff.
Discount on Booth at Annual Conference
Receive 50% off one 10x10 booth at NSA's Annual Conference.  This includes 2 full conference registrations as well as 2 chairs, one 6' table, carpeting and draping.  Exhibiting at the Annual Conference is your best way to reach the buying power of the nation's Sheriffs.  Your competition will be there, and so should you!
Discount on Tabletop Exhibit at Winter Conference
Receive 50% off one tabletop exhibit at NSA's Winter Conference.  This includes a 6' skirted tabletop, 2 chairs, carpet, and 2 full conference registrations.  At this conference in Washington, DC, you will meet high-level leadership from federal agencies, members of Congress, and Sheriffs who come together to discuss pending legislation and trending technologies/products.
Priority Booth Selection
As a Platinum Partner you will receive 2nd choice of exhibit booth location for the following year (after Diamond Partners).  This affords you the privilege of selecting the most favorable locations before most other conference exhibitors. 
Registrations to Winter and Annual Conference
Receive 2 registrations to the Winter Conference as well as 2 registrations to the Annual Conference (banquet excluded).
Discounted Rates on Advertising
Receive access to discounted advertising rates offered to Corporate Partners only.  This includes full page ads in Sheriff & Deputy Magazine, banner ads on the NSA website (www.sheriffs.org), webinar sponsorships, social media posts, as well as ads in NSA Newsletters. Offerings subject to change each year.
Corporate Partner Email Blast
Your company logo and link will be included in the annual "Corporate Partner Email". This email will be sent from NSA to all members (who have opted into emails) highlighting Corporate Partners. It is a great chance to gain exposure and increase brand recognition. This email will be sent in Q4 (Oct-Dec) of each year (send date subject to change without notice).
Discount on Annual Sheriffs' Directory
Receive 1 free printed version of the Annual Sheriffs' Directory as well as 50% off the digital version (excel and/or pdf).  Your company will also be listed in the directory.  The Annual Sheriffs' Directory is published each year in the spring. It reflects the results of recent elections and is updated with current information on all the newly-elected Sheriffs, state Sheriffs' association information, and an alphabetical listing of all U.S. Sheriffs.  It is an indispensable reference tool!
Signage and Recognition
Your company logo is featured on NSA's Thank You signage at both the Winter and Annual Conferences. This recognition also includes name tag ribbons for your representatives (if applicable), letting other attendees know you are a Corporate Partner, as well as floor signage at your booth.  You will also receive special announcement recognition highlighting your company to all attendees
NSA Website
Your company's name and logo will be placed on the NSA website (www.sheriffs.org) with a link back to your company's website. This promotes your brand as well as drives traffic to your website.
Corporate Partner Logo
Use of NSA's Corporate Partner logo.  This allows you to highlight your affiliation with the National Sheriffs' Association.  It lets everyone know you are a proud supporter of Sheriffs.  It may be used on your website, publications, marketing materials, etc.  (subject to terms and conditions).
Memberships and Pins
Receive 2 complimentary Auxiliary Memberships each year to NSA.  This gives you exclusive NSA member benefits, including discounts, Sheriff & Deputy magazine, and more.  Your company also will receive 3 complimentary Corporate Partner pins. 
Current Platinum Partners
---
For more information, please contact:
Lindsay Hopkins
Sponsorship & Partnership Sales Manager
703.838.5343
lhopkins@sheriffs.org