Emergency Service Sector Coordinating Council (ESSCC)
About the Emergency Services Sector
The Emergency Services Sector (ESS) is a system of prevention, protection, preparedness, response, and recovery elements that forms the Nation's first line of defense for preventing and mitigating the risks presented by all hazards events. As the first line of defense and primary protector of the public and – in the direct context of national CIKR protection efforts, the other CIKR sectors – the loss or incapacitation of ESS capabilities would clearly impact the Nation's security, public safety, and morale. 
Thus, the mission of the ESS in regards to its own critical infrastructure protection is to provide an inward-looking perspective that focuses on maintaining the ability of the response community to engage in its mission activities during an all-hazards event. 
The emergency services sector encompasses all fire, rescue and emergency, sworn law enforcement, EMS, and emergency management personnel. The extent of the sector extends beyond "irst responders" to those who provided specialized, prevention, or investigative capabilities, and personnel and services that directly support emergency services capabilities, including but not limited to emergency services administrative/operational staff, public safety answering points and dispatch, corrections and public works. The sector is primarily a public sector, but does include private sector holdings such as industrial fire departments, sworn private security officers, private EMS providers, etc. It should be noted that the ESS does not include emergency rooms and their personnel, which are health care sector assets. The ESSCC and the Health Care SCC are in agreement that the transfer of a patient to definitive care represents a transfer point between the two very-interdependent sectors.
About the Emergency Services Sector Coordinating Council (ESSCC)
Established in July of 2004, the Emergency Services Sector Coordinating Council (ESSCC) is an independent, unfunded coalition of organizations that represent the emergency services sector. It represents emergency response and security elements primarily across State, local, tribal and territorial emergency responder communities. The mission of the ESSCC is to protect and promote the capability of the ESS to provide services to the public, the other sectors and the nation.
The Emergency Services Government Coordinating Council (ESGCC) represents the Federal component of this system. 
ESSCC Membership
Committee Members
Chair - Sheriff Paul Fitzgerald, Story County, Iowa
Vice Chair – Wren Nealy, Cypress Creek EMS, Spring Texas
Executive Members
Don Walker, Chairman, Securitas Security
Associate Members
Chief Bill Metcalf, North County Fire Protection, Fallbrook, California 
Chief Robert Ingram, New York City Fire Department
Sheriff Lenny Millholland, Frederick County, Virginia
Tim Stephens, Principal Associate, Rescobie Inc
Emergency Management and Response – Information Sharing and Analysis Center (EMR-ISAC)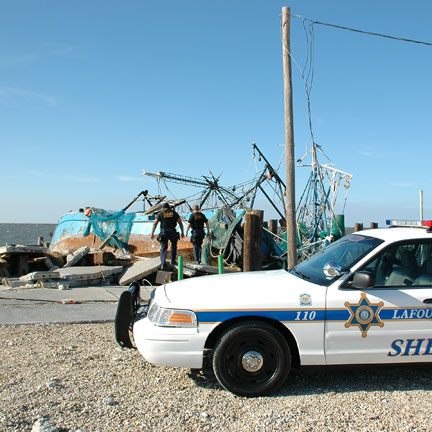 The mission of the EMR-ISAC is to collect, analyze, synthesize and disseminate emergent and consequential infrastructure protection and resilience information to the leaders, owners, and operators of the emergency services. It provides no-cost CIP information and training resources to ESS leaders.To assist the implementation of critical infrastructure protection efforts, the EMR-ISAC published a CIP Process Job Aid and a Homeland Security Advisory System Guide – all of which are available through their website.  Additionally, the EMR-ISAC is a leader in sharing critical infrastructure protection and resilience information having potential relevance for Emergency Services Sector departments and agencies, via a subscription service offering ongoing information and bulletins on critical infrastructure protection.  Furthermore, the EMR-ISAC disseminates Department of Homeland Security (DHS) CIP Information For Official Use Only (FOUO) to ESS leaders through the secure portals of 
Homeland Security Information Network (HSIN)
. These CIP (FOUO) Notices contain emergent, actionable information regarding threats and vulnerabilities to support effective advanced prevention, protection, and mitigation activities.  Police, fire, EMS, hazmat, 9-1-1, and emergency management personnel currently occupying leadership positions in their respective departments and agencies who subscribe for EMR-ISAC CIP information will additionally receive the CIP (FOUO) Notices after their online application has been reviewed and their identity properly validated.
Joint-Sector Working Group
Information Sharing Working Group
| | |
| --- | --- |
| Publications and Documents |    Links |
| | |
Council Members, Critical Infrastructure Partnership Advisory Council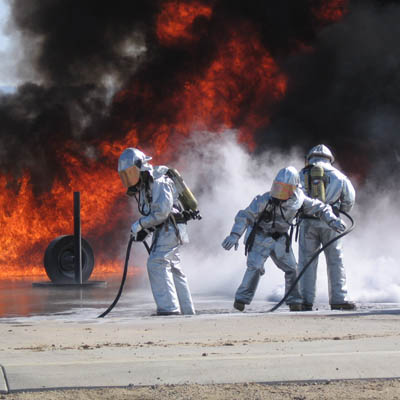 Chemical Sector Committee Membership
Commercial Facilities Sector Committee Membership
Communications Sector Committee Membership    
Critical Manufacturing Sector Committee Membership
Dams Sector Committee Membership
Defense Industrial Base Sector Committee Membership
Emergency Services Sector Committee Membership    
Energy Sector Committee Membership
Financial Services Sector Committee Membership    
Food and Agriculture Sector Committee Membership
Healthcare and Public Health Sector Committee Membership
Information Technology Sector Committee Membership    
Nuclear Sector Committee Membership
Postal and Shipping Sector Committee Membership
State, Local, Tribal and Territorial Government Coordinating Council
Transportation Sector Committee Membership
Water Sector Committee Membership