Reserve Deputy of the Year Award
2020 Reserve Deputy Sheriff of the Year
Reserve Captain James Goodman, Jr.
Leon County Sheriff's Office, Florida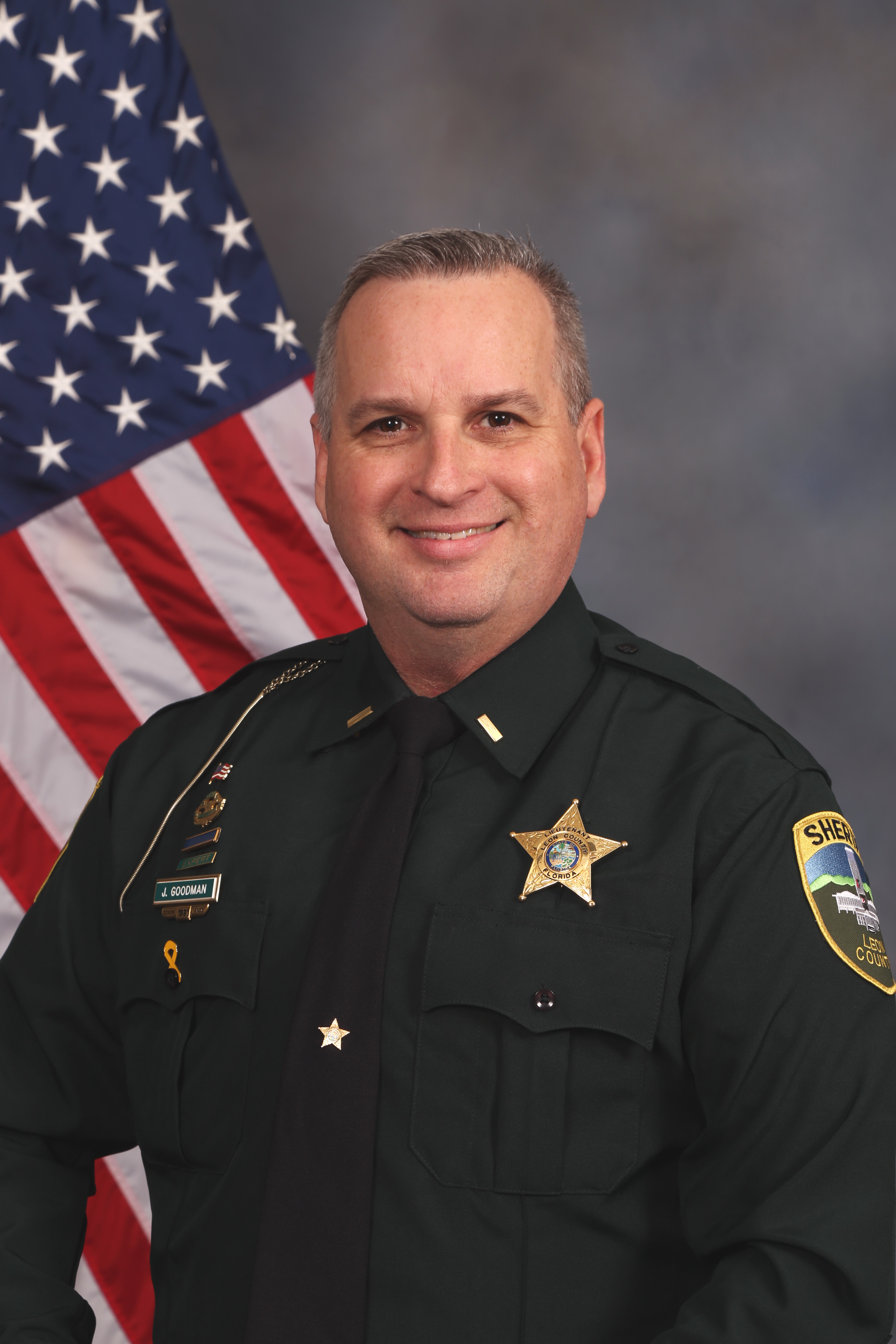 It gives me a great pleasure to nominate Captain James "Jimmy" Goodman for the National Sheriffs' Association Reserve Deputy of the Year Award.
Captain Goodman started his serves to this great community in 1992 as a full time deputy sheriff with the Leon County Sheriff's Office. During his career Captain Goodman worked in various assignments including Uniform Patrol, Vice and Narcotics, a K-9 Deputy, a Field Training Officer, and as a School Resource Officer just to mention a few. Captain Goodman served the community with integrity and professionalism until he retired from full time service in September of 2012.
Due to his strong desire to continue to serve his community and his commitment to this agency Captain Goodman immediately joined the Reserve Posse of the Leon County Sheriff's Office. In September 2013, he was promoted to the rank of Lieutenant in the Reserve Posse. As the Lieutenant of the Reserve Posse he donated numerous hours ensuring this unit operated at peak efficiency while serving the other members of the Leon County Sheriff's Office and the citizens of Leon County. He continued serving in this capacity until being promoted to Captain in November 2018. This is the capacity he currently serves the Leon County Sheriff's Office Reserve Posse.
Captain Goodman has always found ways to help the citizens of our community and the communities surrounding us. As the Captain of the Reserve Posse Goodman works over forty (40) events in the community annually including the Red Hills Horse Trials, Springtime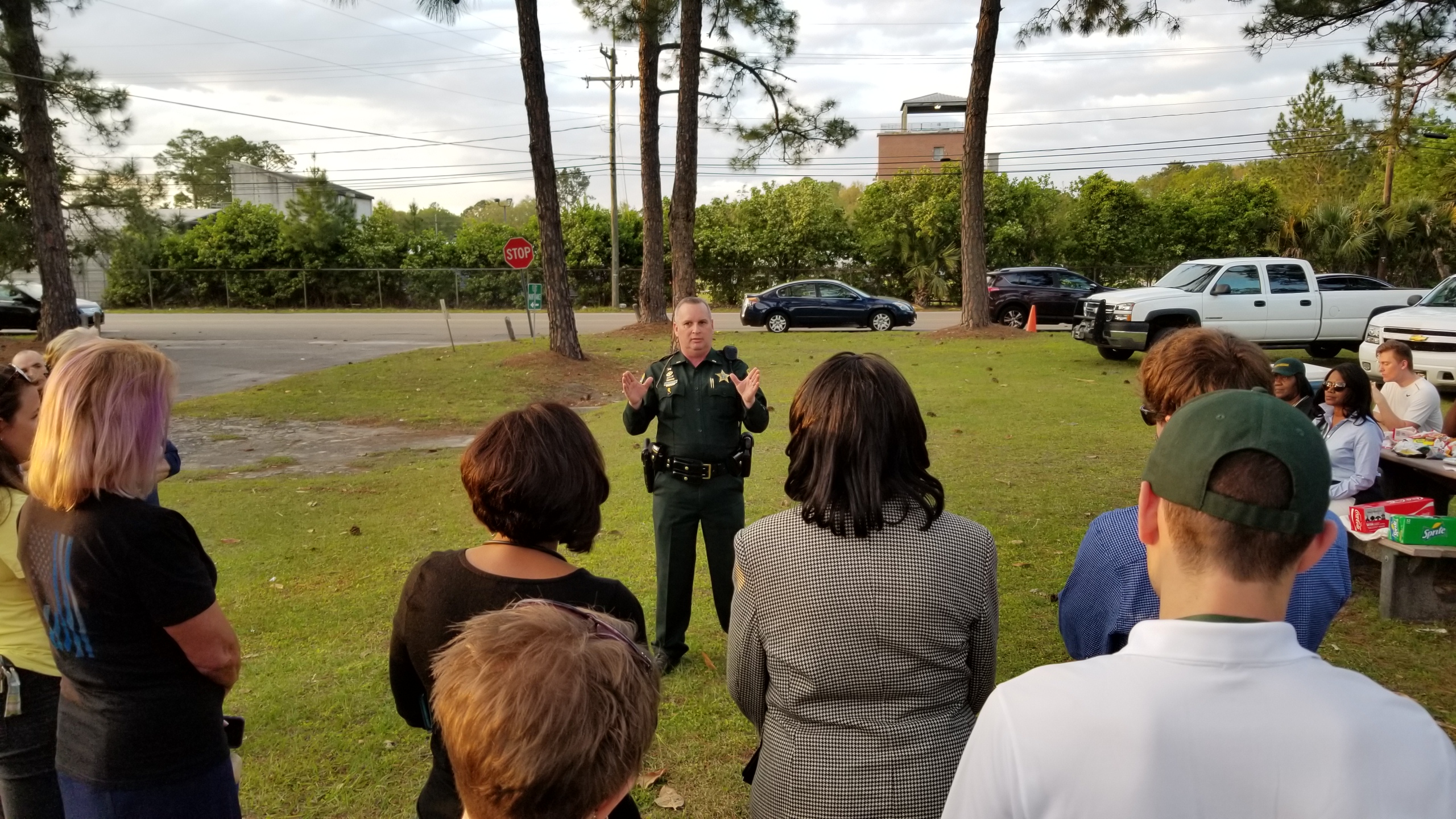 Tallahassee, 4th of July celebrations, Florida State University Football games, along with assisting with parades like Veteran's Day and the Law Enforcement Memorial March each year at the Capital. Not only does he work these events in the community which saves money for the agency and provides professional service to the citizens he also volunteers to work anywhere he is needed. He has assisted as a Bailiff in the Leon County Court House, a School Resource Deputy, Uniform Patrol, and in the Traffic Unit. At this time, he has donated over one thousand two hundred (1200) hours this year. While this type of volunteerism is almost unheard of he has also taken on other ways to assist the community.
Captain Goodman has volunteered with the American Cancer Society since 1998 and has been the team captain for the Leon County Sheriff's Office twice for Relay for Life. He has also served as the Event Chairperson on three separate occasions for Relay for Life. Captain Goodman has initiated several fund raisers to help others including the Pink Badge and the Pink Patch campaigns for Breast Cancer. Through these two fund raising campaigns he has raised over ten thousand dollars ($10,000.00).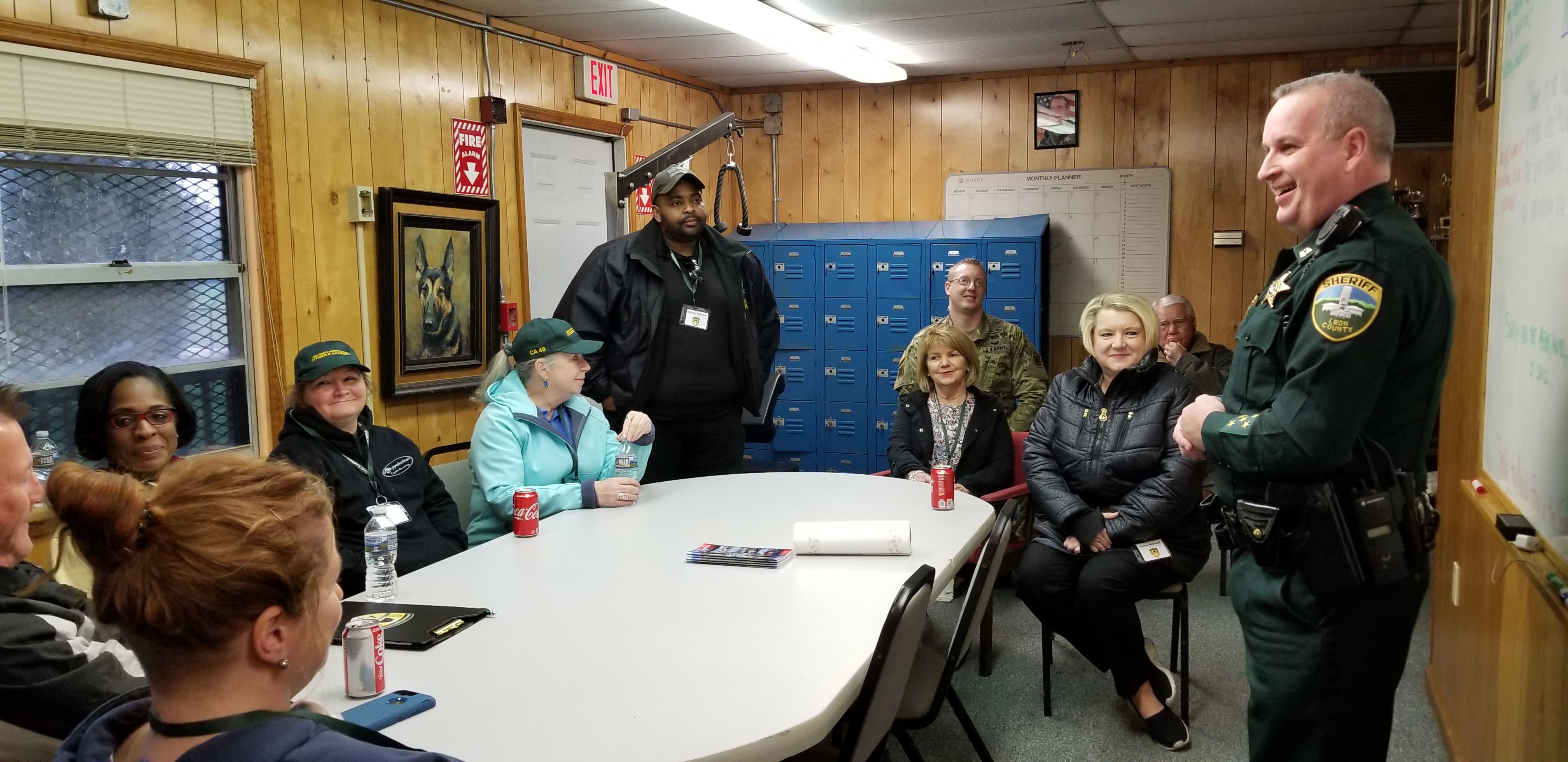 In October 2018 Hurricane Michael devastated areas in neighboring counties. Captain Goodman took this as an opportunity to assist people in Gulf and Bay counties. He collected food, cleaning supplies, fuel and other necessities to donate to these communities so hard hit. All total he orchestrated fourteen (14) convoyed trips of supplies to these ravaged areas. He also provided the same kind of support to hard hit areas in Liberty and Calhoun counties. Captain Goodman finds a way to help people in need when he knows the need exists.
Captain Goodman has also recently found a way to help the young men and women that participant in the Leon County Sheriff's Office Explorers Post. He designed a project to commemorate the 175th anniversary of the Leon County Sheriff's Office with a commemorative badge and patch. The funds raised during this will serve to assist the Explorer Post with travel and training for the participants.
Captain Goodman uses his talents to assist others and has his entire career. Not only does he do this to assist surrounding communities, our community, and the members of the Leon County Sheriff's Office, he also uses this as a training to teach he son to help others and see the "big picture."
For all of these reasons, we feel Captain Jimmy Goodman is very deserving of the Reserve Deputy of the Year Award. He is a tremendous example of giving of one's self to help others.
Respectfully,
Captain Jeff Allen,
Leon County Sheriff's Office
---
Previous Winners
2014  Reserve Officer Bill Coyle - Jacksonville, FL
2015  Special Deputy Dean Allen Youngman - Daviess County, KY
2016  Lieutenant Anthony "Tony" Ardizzone - Marion County, IN
2017 Reserve Deputy Sheriff Teresa Aquila - Washoe County, NV
2019 Captain Terry Watkins - Okaloosa County, FL