Over 100 arrested during undercover human trafficking operation in Hillsborough County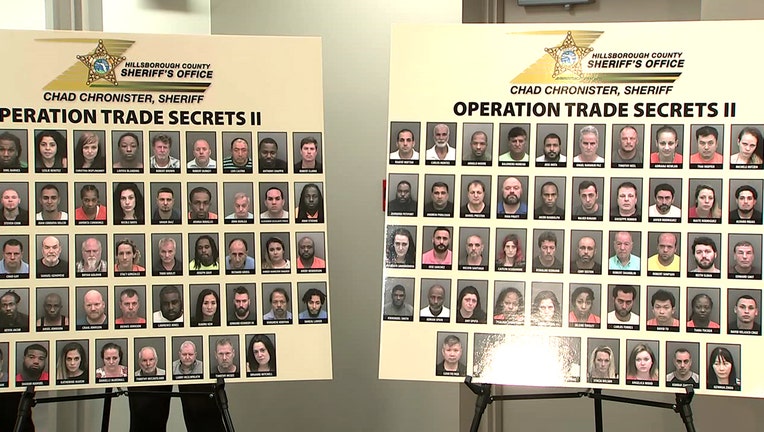 TAMPA, Fla. - Authorities with the Hillsborough County Sheriff's Office announced a major bust in an operation that was months in the making, and resulted in 104 people arrested in connection to human trafficking.
During a press conference, Sheriff Chad Chronister said among those arrested during "Operation Trade Secrets II," 76 were men who wanted to purchase sex and 28 were woman who engaged in the sex trade, he explained. The operation ran from June 8 to November 5. A previous sting, "Operation Trade Secrets I," from earlier in the year resulted in 85 arrests.
He said his detectives focused on websites and forums known for soliciting sex, as well as, strip clubs, massage parlors and motels. Female detectives posed as prostitutes and male prostitutes posed as "johns."
"Like any business, the human trafficking industry boils down to supply and demand," the sheriff explained. "People who profit from trafficking women and children, along with those who pay to engage in this awful trade, must always be held accountable."