NSA Poll: Americans want border jumpers to have to get COVID-19 vaccine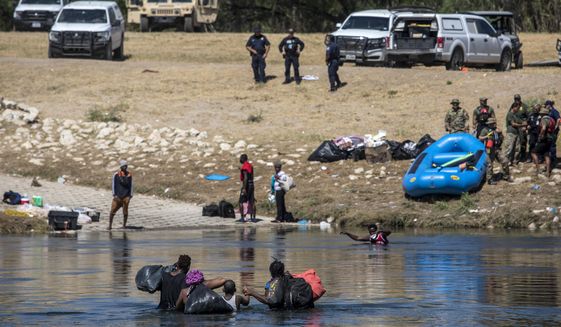 Americans may be divided on whether to impose a COVID-19 vaccine mandate on citizens, but when it comes to illegal immigrants jumping the border, there's little debate: Most people say the government should give them the shot.
A new poll sponsored by the National Sheriffs' Association found the public overwhelmingly in favor of COVID-19 tests for those border jumpers, with 96% saying it is important to administer tests.
When it comes to giving them the jab, 74% said they want to see the feds require vaccination, compared to 15% who opposed the idea. The rest weren't sure.
The poll, conducted by TIPP, surveyed 1,308 Americans, though the immigration questions were asked of a smaller subset of 766 people who said they were following the border situation either "very closely" or "somewhat closely." The poll was conducted from Sept. 29 to Oct. 2.