Educational Partnerships

Columbia Southern University | Trident University | Ashford University | Waldorf University | Herzing University
California Southern University | Bethel University | Allied American University | Univerity of the Southwest
---
---
Partner since 2010.
About
Founded in 1998 and located in Cypress, California, Trident University International (TUI) is the only 100% online University that is accredited by the Western Association of Schools and Colleges (WASC). TUI offers 15 Baccalaureate, Master's and Doctoral degrees in 82 concentrations across its Colleges of Business Administration, Education, Health Sciences, and Information Systems. In addition, to complement and complete the Bachelor degree programs, TUI offers General Education courses in six (6) competency areas: Arts/Humanities, English Composition, Health & Wellness, College Mathematics, Physical & Biological Sciences, and Social & Behavioral Sciences. See the University Catalog for more information on our programs.
Learning Platform
The TUI distance learning platform is highly regarded, bringing traditional teaching methods to the online world by employing case-based methodology in all courses. This proven approach helps students develop critical thinking and strategic skills that can enhance their lives and further their careers. In addition, TUI offers eight session starts every year, and almost every class is offered in each session, making it easier for students to complete degree requirements and earn their degrees in an efficient manner. For a student's perspective on Trident University please view a video found here.
World Class Education
More than 90% of our Faculty has earned a Ph.D. or the highest equivalent degree in their respective fields. This helps ensure world-class instruction that continually meets and exceeds the rigorous accreditation requirements of WASC. TUI faculty and staff are committed to providing individual feedback and support to every student. In particular, Academic Advisors are assigned to guide students to their immediate educational goals as well as their long-term development and success as a TUI student.
Little Things That Mean A Lot
We understand the little things mean a lot for distance learners. 100% online courses mean students do not have to consider commute time, gas or parking costs. TUI also offers a high degree of flexibility. Technical support is fast, friendly and responsive. TUI considers credits from any regionally or nationally accredited college or university, as well as ACE, CLEP, DANTES, CAEL and Excelsior.
Detailed information on transferring credits can be found here.
Career Services
The goal of the Career Services Center is to provide high quality, relevant resources and services to assist Trident students and alumni worldwide with career planning and job search.
The Career Services Center seeks to add value to students, alumni, staff and faculty, and to the community by providing innovative, timely, ongoing career-related support. While Trident University International's Career Services Center is a virtual Center, students will find that the support and service provided is personal and individualized.
For General Admission questions, check out our FAQ or call 800-451-2269.
---
Partner since 2010
For more than 100 years, Waldorf University has provided academic excellence to thousands via its traditional programs. Based in Forest City, Iowa, Waldorf offers regionally accredited residential and online degree programs. The online programs, taught by an intelligent and caring faculty who value the student's success, feature popular career fields such as organizational leadership, criminal justice, communications, homeland security, emergency management and more.
Partner since 2011.
California Southern University is honored to be the newest educational partner of the National Sheriffs' Association and to serve its members by providing them with greater access to affordable, quality online higher education. 
At Bethel University College of Criminal Justice you have the convenience of online courses through our Virtual Campus, with a schedule structured for working adults. We understand the unique pressures facing working professionals, and we design our programs with this in mind. 
Be Rewarded
College credit for your training

Textbooks are included in tuition

An Apple iPad is provided to every student

Military discount rate available

Tuition Assistance & other veterans benefits accepted
Attend anytime, anywhere; classes are completely online

Instructors are experts in the field with real experience as criminal justice professionals

Personal academic advisors partner with students to ensure success

Some students can finish their degree in as little as 18 months
Use your education to advance in your career

Bachelor and Master degrees are available

Earn your degree from an accredited, non-profit university with a rich 170 year history
855-202-6385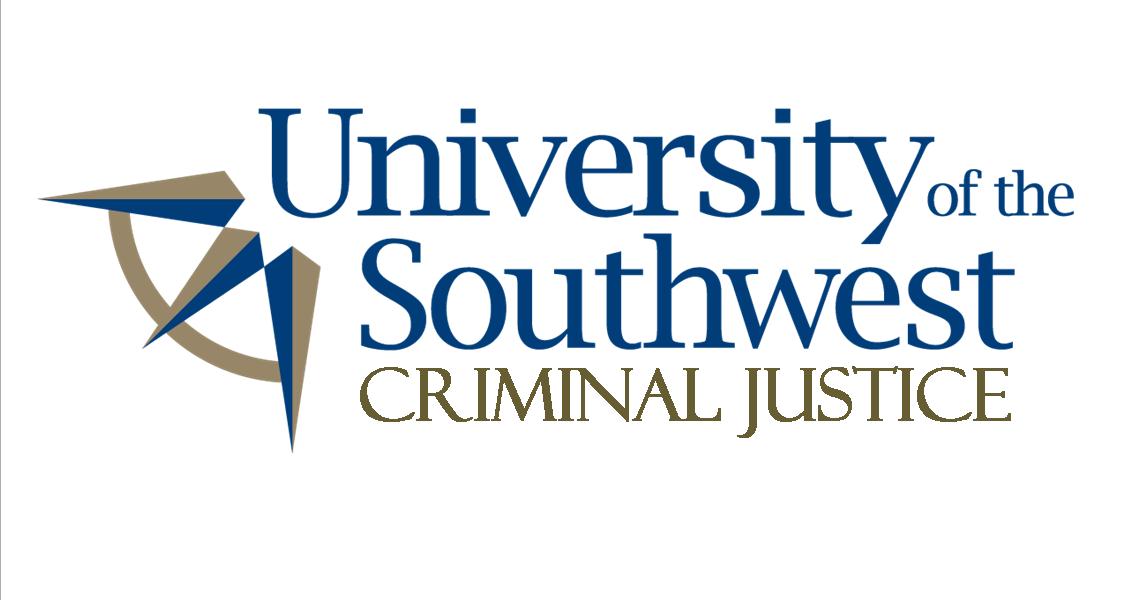 Partner since 2013
Established in 1962, University of the Southwest is a faith-based university located in Hobbs, New Mexico. University of the Southwest is an accredited member of the North Central Association of Colleges and Schools, www.ncahlc.org one of the six regional agencies that evaluate educational institutions. This is the highest form of accreditation a university is bestowed. At University of the Southwest, you'll receive more than an education! Whether in the traditional college setting or in an online program, USW's top-quality courses are designed to build character and strengthen skills for serving others.
---
Partner since 2014