May 2-8, 2021, is National Correctional Officers Week
On May 5, 1984, President Ronald Reagan proclaimed the first full week of May as National Correctional Officers Week.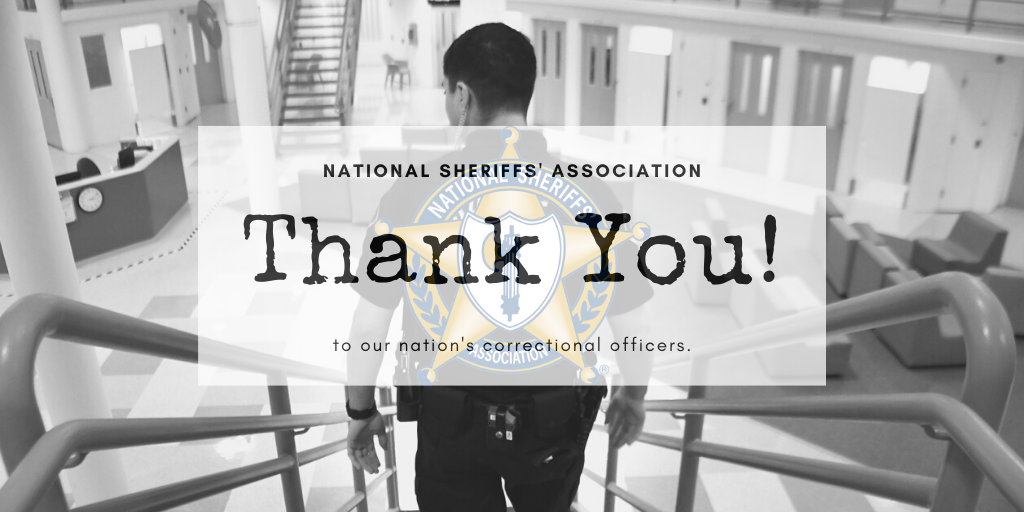 The National Sheriffs' Association (NSA) wishes to echo these sentiments, as we take the opportunity this week to acknowledge and thank the men and women who work in jails all across this country, most of which are administered by Sheriffs' Offices. Please join us in celebrating National Correctional Officers and Employees Week by extending your gratitude for the service and commitment to duty of these individuals. We at NSA pray for their continued safety as we honor those who have given their lives protecting and serving our nation.