DEADLINE EXTENDED: Crime Victim Services Award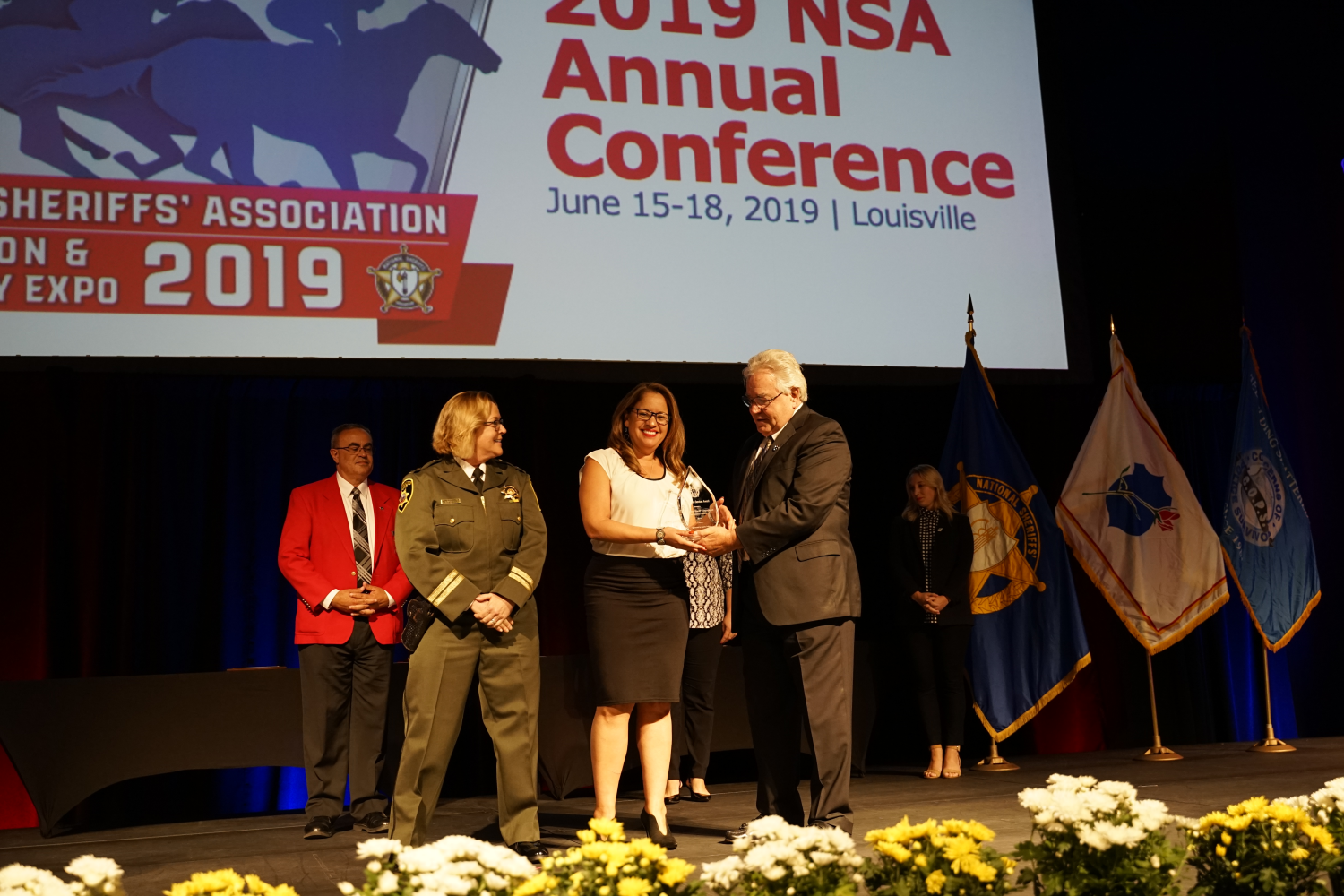 NSA recognizes that victims of crime have unique needs and that appropriate assistance to victims should be provided by law enforcement as early as possible in the response process. In an effort to focus more national and local attention on law enforcement services provided to victims of crime, NSA annually recognizes a Sheriff 's Office that has demonstrated outstanding achievement in support of victims with the NSA Crime Victim Services Award. Established in 2005 with funding support from the Office for Victims of Crime, the award has been generously sponsored by Appriss, Inc., since 2008.
Nominations for the Crime Victim Services Award may be submitted by any individual or organization. The Sheriff of the nominated Office must be an NSA member. Nominations should include a brief overview of the Sheriff 's Office, and then address the following questions, in addition to any other achievements of the Office that the nominating individual or organization may wish to highlight:
What accomplishments has the nominated Sheriff 's Office made on behalf of crime victims and how are those accomplishments innovative and unique?
How has the nominee's victim services and/or programs impacted the local citizenry?
How have the actions of the nominee influenced the policies, practices, and attitudes toward crime victims by its other governmental/non-governmental partner organizations in the community?
To nominate a sheriff's office for this award, please send a description of the victim services program with an explanation of why the agency is deserving of the award.  Nominations should be no longer than 10 pages in length.  You may nominate your own sheriff's office.  Please email your nomination to Jessica@sheriffs.org or mail it to the attention of Jessica Vanderpool at NSA (1450 Duke St., Alexandria, VA 22314).  For further information, please contact Jessica Vanderpool at 703-838-5303. 
The deadline for receipt of nominations by NSA is Monday, January 20, 2020.